Xvalues
Xvalues, the latest app from Wine Spectator, tells you exactly what red, white, or sparkling wines to seek out next time you're shopping for a bottle. Whether you are a wine geek or new to the wine world, Xvalues will surface Wine Spectator's most highly rated and easy-to-find wines that don't break the bank.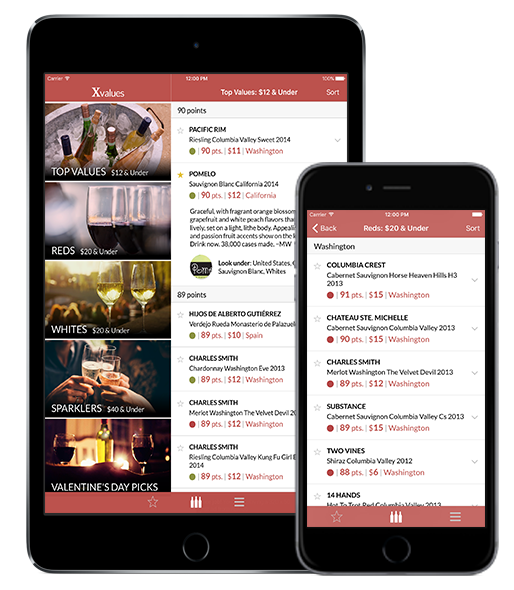 Wine
Ratings

+

Get convenient, expert advice when choosing wine for dinner, a party or any occasion. Wine Spectator's flagship Wine Ratings+ app lets you quickly consult all of our wine reviews—more than 300,000. Designed for connoisseurs and casual drinkers, this comprehensive app for iPhone, iPad and Android devices helps you make better choices, discover great values, learn about wine and stay updated on what's new.

For a small monthly subscription fee, our powerful search gives you access to our editors' scores, tasting notes, release prices, current auction prices and drinking windows. Then save your favorites for future reference. The free download offers our extensive vintage charts, expanded wine education and a timely news feed.